It's FINALLY time for me to tell you! I've been holding on to this secret for quite a while now and I'm about to bust! WAY back during the middle of the summer I was asked to be a part of the design team for the brand new
Cricut Circle Blog
! Of course, I said YES! I'm SO STINKIN' EXCITED about it!!!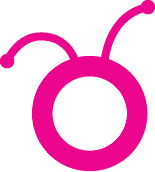 TODAY IS THE DAY the
Cricut Circle blog
goes LIVE! Even though the Cricut Circle is an Exclusive Membership, the Blog will be open for EVERYONE to view until October 10th. This Launch Weekend is super special with lots of inspiration and giveaways! Today is the DT Reveal Day, and boy are you going to be impressed! I'm so in awe and totally honored to be a part of this team, because let me tell ya, it's STACKED with amazing designers and has incredible leadership! You'll want to come back tomorrow as there will be giveaways ALL. DAY. LONG!
In case you haven't heard or know about The Cricut Circle here's a little more information about it:
The Cricut Circle is Provo Craft's affinity program. Provo Craft launched the Cricut Circle on July 1, 2010. The Circle is a place to Inspire, Educate and Create. This program enables crafters to see Provo Craft products first, be involved in specialized focus groups and surveys, receive special pre-launch specials on select Provo Craft products, a private blog and message board for Circletes to foster a special crafting community. Additionally, Cricut Circle members will enjoy 4 exclusive cartridges—one each quarter, instructional webinars and double reward points for purchases on Cricut.com.
The Cricut Circle is available for annual or quarterly installments. To purchase a membership to the Cricut Circle visit cricut.com. Annual memberships are $274.99 and quarterly memberships at $79.99.
And because Provo Craft is so super generous, here's the giveaway I've been teasing you with! Provo Craft is letting every single DT member giveaway a GYPSY on her blog! How awesome is THAT?! Can you say generous? WOW! Sooo, leave me a comment here on this post telling me what you think of the
Cricut Circle blog
, and you'll be entered into the drawing!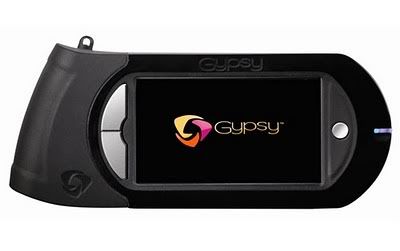 You have until Friday, October 8th at 11:59 p.m. Mountain to leave a comment. I will then place everyone's name in a drawing and announce the winner on Saturday, October 9th, 2010.
Thanks for letting me share my fun new news with you! I'm super stoked about it! Hope you all have a GREAT weekend, and enter to win LOTS of prizes over at the Cricut Circle blog!