There's no real common thread going on here, just a lot of scrappiness I haven't gotten around to sharing, and a photo or two too just for good measure.
First up, this one. I made this LO for a game called layout tag that we did over at
Noel Mignon
, and really wanted to use some new Jenni Bowlin.
All-American Girl
Lots of sparkle going on here. The stars are all Heidi Swapp ghost stars that I covered with stickles, and then flipped over so they'd look like they're made with epoxy.
Second up is this LO I did for this week's
52 Sketches
, sketch #29.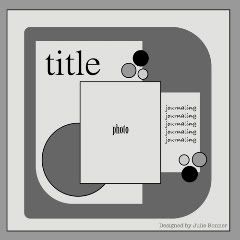 "She loves flowers"
I'm not crazy about my interpretation, especially after seeing some AMAZING stuff in the gallery, so I may do another one...
And then just a couple of shots from our day at the Coolidge Park fountains.
I may have gotten a few good pics, but that day was TERRIBLE, one of the worst I've had in a looong time. So much so that I won't bore you with all the details, but let's just say it involved the horrible heat, the fountains, a no show, car trouble, a run in with the cops, and absent-mindedly breaking a piece of my expensive Italian pottery. Yep. it was bad. Good thing the weekend was much MUCH better! ;)