Well it appears as though I've taken an unintentional blogging hiatus. Ooops! Didn't mean to do that, but it DOES mean that we've been busy so far this summer. Here's a little bit of what we've been up to.
Father's Day:

It was a pretty low-key day. Went to church and out to eat. Nothing really over-the-top special. Josh got new pajama pants, a shirt, and new book to read since he now devours books at work. ;)
McClain's baptism at church:

We had the whole family over to our house afterwards to celebrate, and I ended up cooking for the whole shabang. It was really nice to have everyone all in the same place, since both our families live so far away from us. It was really a great day. Oh--and that's Josh's Dad baptising the little guy. He's had the privilege of baptizing all 7 of his grandkids, Mac being the last.

Playing in the Coolidge Park fountains:

Checking off one of our Summer "must-do" items, cooling off in the fountains. True to form, Caroline went full blast, SK was much more tentative and had to hold my hand most of the time, and Mac was just chillin' out, happy to tag along. He was more concerned with one of the girl's Capri Sun straws than anything else. hee!
Pool Day at the Mays'

Another "must-do" checked off. It's always fun to get together with church friends and play at the Mays' pool. I was much more aware this year of how independent and decent swimmers the girls are. I made them still wear water wings or a swim jacket because I found myself standing in the middle of the pool keeping one eye on C who was in the deep end, and the other eye on SK who was continuously jumping of the side into the shallow end all while holding the baby! It felt like playing zone defense in basketball all over again! lol!
AND I got some great news yesterday. Apparently, I've got paper issues! hehe! But then we all knew that anyway.
Acutally, I've been asked to join the
Paper Issues
creative team with a whole HOST of amazingly talented women. I'm so excited about it! :D Here's our great team!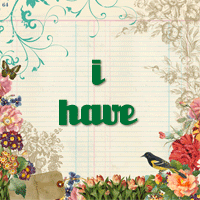 Hilary Kanwischer
Monika Wright
Wendy Antenucci
Patti West
Tamara Tripodi
Melissa Priest
Joanna Bandelin
Shellye McDaniel
Jodi Baune
Kimmie Sue
Cathy Dippolito
Nancy Crissinger
Lori Hairston
Susan Tutt
Carol Cook
Holly Humbert
Lana Bisson
Corri Garza
Tiffany Call
Amy Baldwin
Peg Hewitt
Ruby McGuire
Jennie McGarvey
Regina Lagman
Joan Liddle
Crystal Beshear
Deanna Misner <--that's me!
So that's a little peek at what I've been up to. Trying to stay busy with the kiddos, trying to find the guts to go to the gym now that we've joined the Y, trying to stay as cooled off as much as possible, and creating a little bit here and there too. Honestly, I've been so busy going, going, going, with the kiddos that I'm exhausted at night, and that's usually my scrap time. SO, it's been a little slow going lately. Guess I've been more than a paper "collector" rather than a user as of late. But I'm okay with that too. I'm enjoying the memories we're making. ;)

Hope you enjoy your holiday weekend!