Well, first I'll start with the game. One of the fun things about being active on a message board is the games that can be played on there. We played "Lift the person above you" over at the Nook and I decided to play along.
First off, the person who was "above" me was my
Paper Issues
friend,
Wendy Antenucc
i
. I went into her gallery and chose to scrap lift this layout of hers: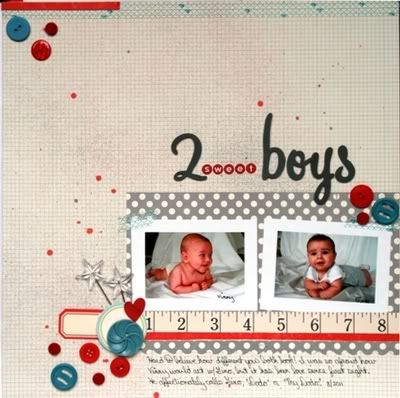 And then I used the
March Kit
to create this:
"Frienemies"

I'll be the first to admit that I borrowed the title.
Virginia
has a layout also entitled "Frienemies" but it was just too perfect of a title to describe my girls that I just *had* to use it too. It's EXACTLY how they've been acting lately. One minute (or hour) they're getting along beautifully--putting make-up on each other, pretend baking and mothering, or riding their "horses"...then the next minute (or hour) they're arguing over the smallest of things and won't let it go. Feet stomp, arms get crossed, and both swear they're not talking to each other ever again. Ahhh sisterhood. Gotta love it.
Another happening at the Nook is the new April Kit special.
Since February the Nook has been running specials each month for new subs! And THIS is the new April sub special:
Sign up for a year's subscription
and receive your April kit for free! PLUS a Grab Bag for FREE! That's all valued at OVER $55.00!
And as if it doesn't get better than that, AFTER your 1 year subscription is paid you'll receive ANOTHER KIT for FREE!
Oh, and want to see a sneak peek at April's kit which can be yours for free with this deal? Yep, it's Crate Paper's "Storyteller". SO pretty!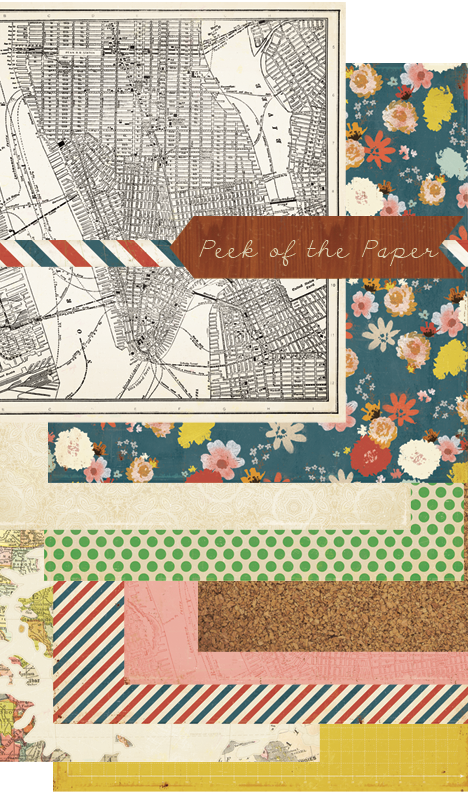 So the
April Kit Special
is a 12 month subscription to the Nook, 2 kits for FREE and a grab bag that's also free! Now THAT is a good deal!
Also of note, there are only TEN March kits left, and so far this year the kits have been selling out. So get yours today!
Hope you're having a happy Tuesday!