(if you're here for the Color Me Daisy blog hop, check out
this
post)
Seems like yesterday that my babies were teeny tiny. And while they were that small I'm sure I couldn't wait til they got older and could do things on their own. Now, as I see the trail of shredded cheese leading the way from the kitchen to the TV room, I realize my littles ARE able to do stuff for themselves (though sometimes it's stuff I'd rather them NOT do!). My babies are really babies anymore. And then I came across this photo the other day, one of my favorites, and just had to scrap it.
"Seems like yesterday"
I think they were around 4-5 months and 18 months old in that photo. I barely remember those days thanks to the lack of sleep. And I'm not really sure how I "survived" but I did. And it feel like yesterday that they were that little. (sigh.)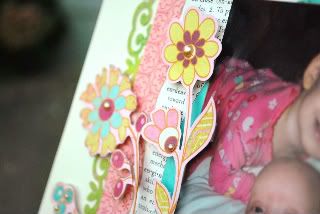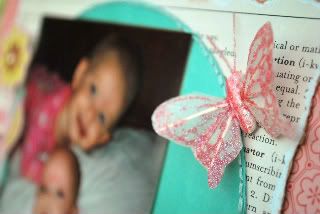 I made this LO with
Urban Anthology's
August kit, "Tea for Two", which is full of October Afternoon and Basic Grey goodies!! Yum! It also has these beautiful butterflies that are solid white. But I found that if you spray them with Glimmer Mist and immediately dab off the excess, you're left with a gorgeous butterfly glitter pattern! I was thrilled to stumble upon this little discovery! ;)
That's all for now! Gotta go get ready for church. I'll be back soon with winners from the Color Me Daisy giveaway! ;) HOpe you're having a great weekend!